Odds & Ends
News
Feb 17, 2019
They said it couldn't be done. 50 miles. On sand. Through the raging surf. The Destin Beach Ultra Run.
Ellen was one of only 28 people to finish the entire race, urged on by her intrepid pit crew.
Nicely done!
Nov 2, 2013
And...Third time is the charm!!!!
Braving four foot waves, flat tires, and dark forests in the black of night, Ellen completed the Florida Ironman Triathlon!!!!! We, her intrepid pit crew, along with a throng of screaming fans were there at the finish line.
CONGRATULATIONS and WELL DONE ELLEN!!!!
The only question is...
What's Next?
Aug 31, 2019
Potential 100k Race!
September 5, 2020
Wildcat 100-Miler, Pensacola, FL!!
Marathon Central
Marathons
Columbus, OH x 10
New York, NY x 6
Marine Corps Marathon
Heilbronn, Germany
Smokey Mountain, TN
Huntsville, AL
Pensacola, FL x 4
Dayton, OH x 2
Almost Heaven Marathon
Richmond, VA
Derby Marathon
Louisville, KY
Chicago, IL
South Carolina (Kiawah Island)
Flying Pig Marathon (Cincinnati) x 3
St. George, UT
Harrisburg, PA
Mardi Gras Marathon, LA x 2
ING Atlanta, GA
St. Louis, MO
Indianapolis Monumental Marathon
Mississippi Gulf Coast Marathon
Frederick, MD
Gainesville, FL
Madison, WI
Half-Ironman Triathlons
Head First Performance

Louisville, KY
2006, 2007, 2008, & 2009

Cardinal Harbour
Gulf Coast Triathlon

Panama City, FL
2012 & 2013
Ironman Triathlons
Florida Ironman

Panama City, FL
2011, 2012, & 2013
Superlatives
Most Scenic Races
St. George, Utah
Heilbronn, Germany
Longest Races
Florida Ironman Triathalon

2011 - 133 miles
2012 - 127 miles
2013 - 140.6 miles!!!!

JFK 50-Miler
Destin Beach 50-Miler
Most Enthusiastic (Inebriated) Crowd
The Swabish Inn

Patch Barracks
Stuttgart, Germany
Pictures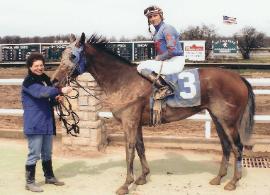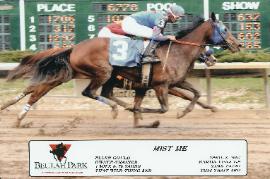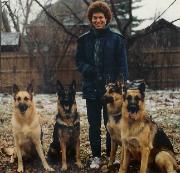 © Ellen Gould, 2018. All rights reserved.
Design by TEMPLATED.